Eric Frangenheim
---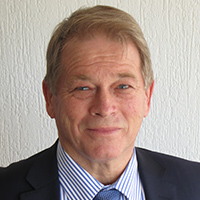 BA(Hons), UED., B.Ed.
Co-director, itc publications Pty Ltd
Eric Frangenheim is one of Australia's leading educational consultants and authors. His dynamic presenting style combined with his extensive experience and passion for pedagogical thinking and learning strategies makes him one of the most sought-after presenters and keynotes in schools and elsewhere.
Based in Queensland, Eric is co-director and co-founder of itc publications, a top Australian education publishing and consulting firm that creates inspiring, easy-to-use resources and workshops to professionally develop teachers and empower students. itc publications' resources and consulting services are used throughout Australia, the Asia Pacific and USA.
Eric is co-author of itc publications' innovative teachers' companion, Australia's number one selling teacher diary imbedded with teacher-friendly lesson ideas and higher-order thinking strategies. The companion has sold over 600,000 copies in Australia and New Zealand and is in its fourth edition in the USA. Eric has also co-published the innovative students' companion and the beginning teachers' companion.
Eric is also co-designer of itc publications' dynamic digital platform ThinkDrive, giving teachers and students instant access to powerful cognitive and cooperative thinking tools.
Eric has written several books, including his best-seller of 35,000 copies, Reflections on Classroom Thinking Strategies, now in its 10th edition and 13th reprint. He also authored The Reconciliation of Goldilocks and the Three Bears, an engaging teacher unit for primary school teachers that demonstrates the infusion of cognitive and collaborative thinking tools into the daily curriculum.
He delivers keynotes and presents regularly at conferences in Australia and New Zealand and has also presented in the United States, South Africa, Indonesia, Singapore, Papua New Guinea, the Republic of Nauru and India.
Eric has worked as an educational consultant for the past 25 years and is often invited as a consultant-in-residence to improve the pedagogy within schools in tailor-made programs over weeks or months.
Prior to his consulting work, he was a deputy principal and teacher for 20 years. Born in Indonesia and having grown up in Malaysia, Holland, Kenya and Zimbabwe, Eric lived and taught in South Africa before migrating to Australia with his wife and three daughters in 1987. He is based in Brisbane, Queensland.
Contact details
Email: eric@itcpublications.com.au
Mobile: 0402 819 081