Dr. Lyn Carter
---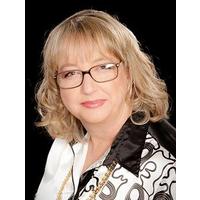 Lyn has fifteen years of experience teaching mathematics to students from primary to Year 12. She was a member of the committee that drafted the current Mathematics B and C syllabuses and is a Mathematics B panellist of many years experience.
Lyn has discovered, through investigation, what it means to teach numeracy and mathematical literacy, and has successfully applied these methods in her classes. Her work has also focused on the skills and experiences that students need to succeed in various mathematical assessment items, including NAPLAN numeracy tests. She researched these issues in depth for her Masters degree. Her doctoral studies are investigating best practice for NAPLAN numeracy preparation. Lyn has taught pre-service teachers of mathematics at Queensland University of Technology. In 2010, she successfully established a business, Count on Numeracy, providing professional development for teachers of mathematics in the secondary and upper primary years. Lyn has presented several workshops on mathematical literacy at conferences sponsored by teachers' professional organisations.
Lyn is the author (with literacy expert Patricia Hipwell) of primary school readers incorporating mathematical concepts published by Oxford University Press. Lyn and Pat are now collaborating in the preparation of a book "How to Write What You Want ti Say ... in Mathematics".